Website © Indian Peaks Miniatures, All Rights Reserved - Copy righted © Photos used with Photographers consent - All Rights Reserved by the Photographer

6X AMHA World
Grand Champion Stallion
We feel truly blessed to have this amazing once in a lifetime horse in our lives!
Indian Peaks Dare to Impress

Scotty is welcomed to his new home!!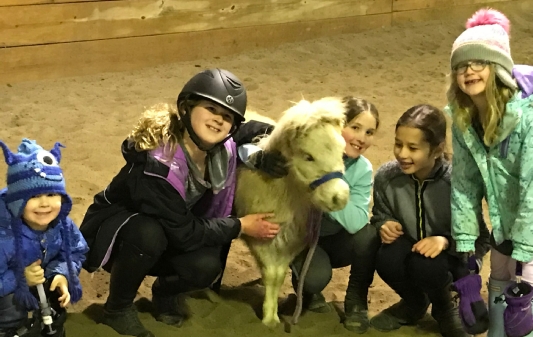 Wishing you all many fun years together!
New herd supervisor arrives!

8/12/18
Congratulations to the AOTE High Point winners at the European Championship Show this weekend


9/4/18
Indian Peaks Daring Endeavor, the first colt sired by Indian Peaks Dare to Impress, placed World Reserve Champion in the Weanling Stallion 27" & Under class at the 2018 World Show! He showed his heart out! We also want to send a big thank you to Casey Campbell of Wingate Training Center for presenting him so beautifully for us!
WORLD SHOW 2018 -
Dare continued his winning ways this year, placing World Grand Champion Sr. Stallion and World Grand Champion Amateur Sr. Stallion, giving him an unprecedented 6 World Grand Champion Titles during his halter show career !


We feel truly blessed to have this horse in our lives !


Indian Peaks Talkin'
Beaucoup Bucks
SHOW RECORD HIGHLIGHTS:
2018 World Reserve Grand Champion Amateur Jr. Stallion!

2018 World UNANIMOUS Champion AOTE Jr Stallions - 1

2018 World Champion AOTE JR. Stallion - 2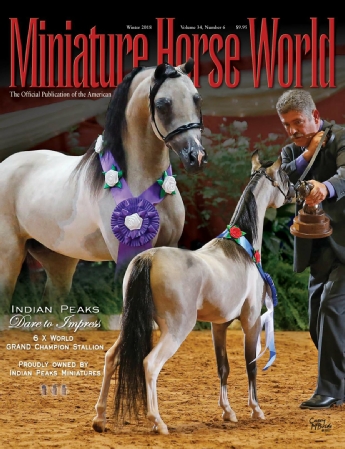 Visit his page for more photos and information.