Website © Indian Peaks Miniatures, All Rights Reserved - Copy righted © Photos used with Photographers consent - All Rights Reserved by the Photographer

6X AMHA World
Grand Champion Stallion
We feel truly blessed to have this amazing once in a lifetime horse in our lives!
Indian Peaks Dare to Impress

AMHA World Show Video
The Horse for Everyone!
Click on the link to view!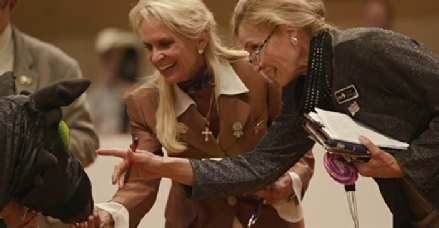 Video
New herd supervisor arrives!

5/13/19
We are very pleased to once again sponsor the AMHA AOTE High Point awards for the 2019 European Championship Show! Best of luck to all of the exhibitors!


12/17/19
Can't wait to bring this Dare filly into the barn!!! Thanks Jacob Bennett for this picture!
WORLD SHOW 2019 -
Dare's first foals hit the World Show
Arena and they did not disappoint!


Indian Peaks Dare to Dream placed World Grand Champion Amateur Jr. Mare, World Reserve Grand Champion AOTE Futurity, & multiple World Champion titles!


Indian Peaks Dare to Dance placed World Reserve Champion Amateur Jr. Mare 30-33" Lvl 2, and World Reserve Champion Amateur Yearling Mare Futurity!


Indian Peaks Daring Endeavor place World Champion AOTE Yearling Stallion Futurity!


We are so thrilled with their accomplishments. Congratulations to their new owners! We wish you the best!
Indian Peaks Talkin' Beaucoup Bucks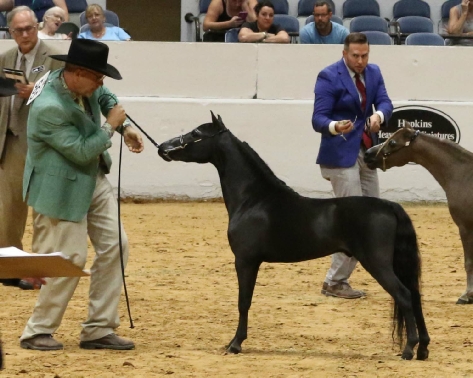 2019 SHOW RECORD HIGHLIGHTS:
2019 World Champion Amateur Jr. Stallion 30-33" Level 1

2019 World Champion Amateur 2 Yr. Old Stallion Futurity

2019 Top Three 2 Yr. Old Stallions 31-33"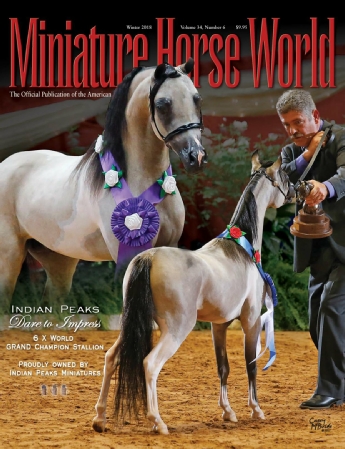 Visit his page for more photos and information.